Help us create a better future for children
The Barwon Infant Study (BIS) is a major birth cohort study that has been running since 2010 out of the Child Health Research Unit (CHRU) at Barwon Health and in collaboration with the Murdoch Children's Research Institute (MCRI) and Deakin University.
We thank all of our participants for your continued involvement and support, allowing our BIS researchers to answer the important questions about child development and discover new and exciting ways to improve our health. With over 1000 participants since birth and no new recruitment since 2013, our participants are the most valuable 'tool' in improving the health outcomes in children.

BIS Primary School Review
BIS has come a long way, with our eldest participants now starting school!
We have commenced BIS Primary School Reviews and can't wait to see all the BIS babies as big school children over the coming years. Check out the Primary School Review page here.
Want to know more? Check out our most recent newsletter here.

Current research activities
In-clinic primary school review appointments
Data Linkage Consent
School Enrolment Screen
Please contact us if you are not up to date with the above or would like to update you contact details.
Phone/SMS to 0400 432 976
Email to BIS@barwonhealth.org.au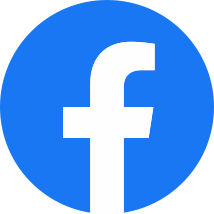 Make sure you are following the Barwon Infant Study page on
Facebook to stay up to date with all the latest BIS news.

COVID-19 Update
The Barwon Infant Study has suspended all research activities at schools to help curb the spread of COVID-19. The research team have been booking in-clinic appointments and discussing innovative measures that could be rolled out during this period, so stay tuned.
We hope everyone is staying safe and if you have any questions, please email us at BIS@barwonhealth.org.au.
Exciting New Discoveries

Head over to the Publication Page to check out the most recent
BIS discoveries.
Check out the latest features from BIS In The News
Meet the BIS Team
Click here to learn more about the BIS Researcher's and Staff