PRESCHOOL REVIEW
We are very excited to be able to invite our 4 year olds to participate in the BIS Preschool Review!
What is the focus of the pre-school review?

What's next?
To make participating easier for our families, we are offering to complete part of the preschool review as a home visit.
To book a home visit with the BIS team, simply email us on bis@barwonhealth.org.au and specify your preferred day and times and we endeavor to book you in as soon as possible. You can also call or text us on 0400 432 976.
To help you decide if you would like to take part in the Preschool Review please read the Participant Information Statement & Consent Form, click here (Version 5 4 Septl 2015).
Please note...
Home visits generally take around 1 to 1 1/2 hours to complete.
After the home visit, we will book an appointment to complete lung function testing, cardiovascular assessment and allergy testing at the Geelong Hospital which takes approximately 1 to 1 1/2 hours to complete.
We will give you $20 pre-paid gift card to help with your travel costs to attend this appointment at the Geelong Hospital.
We can also provide you with a certificate of attendance from Dr Peter Vuillermin if required.

Interesting facts so far.....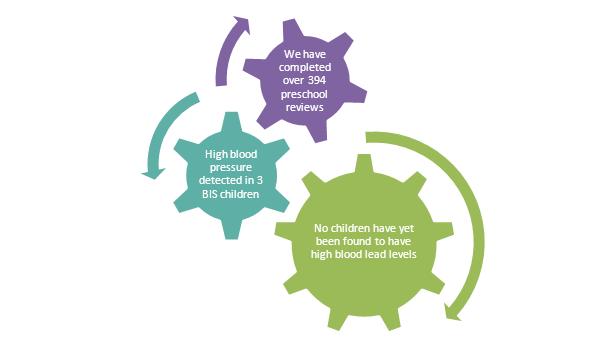 House dust mite is the most common allergen BIS children are sensitized to, followed by rye grass then peanut. Less than 5% of children are sensitized to any other substance. Most BIS children have not had allergic sensitisaton by the preschool review.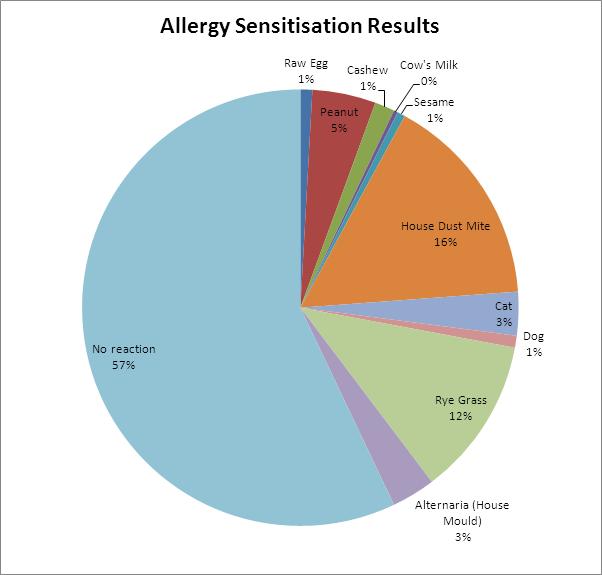 Children with multiple positive results are represented in each category they were positive for, regardless of their other results.